Availability:

In Stock

Product Code:

Happy Tears only 55-03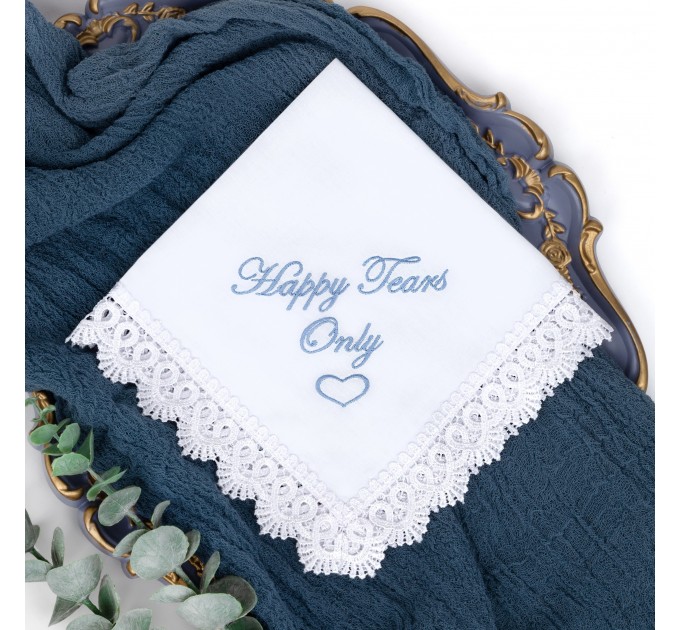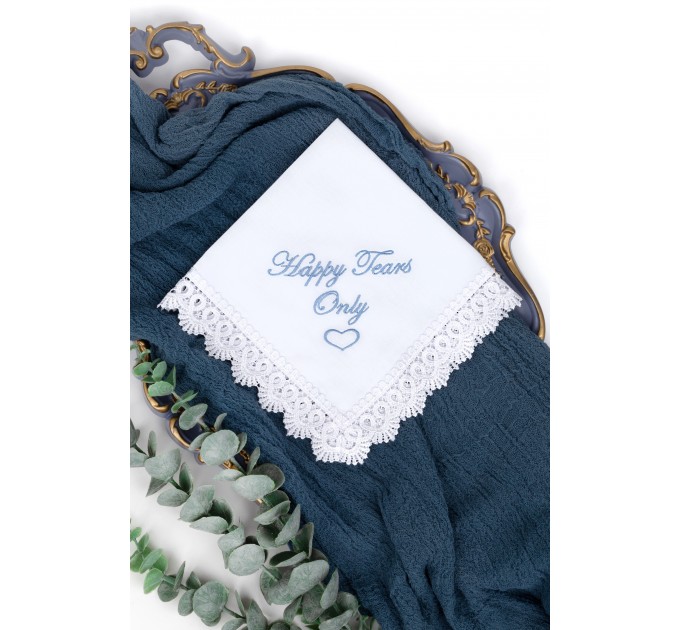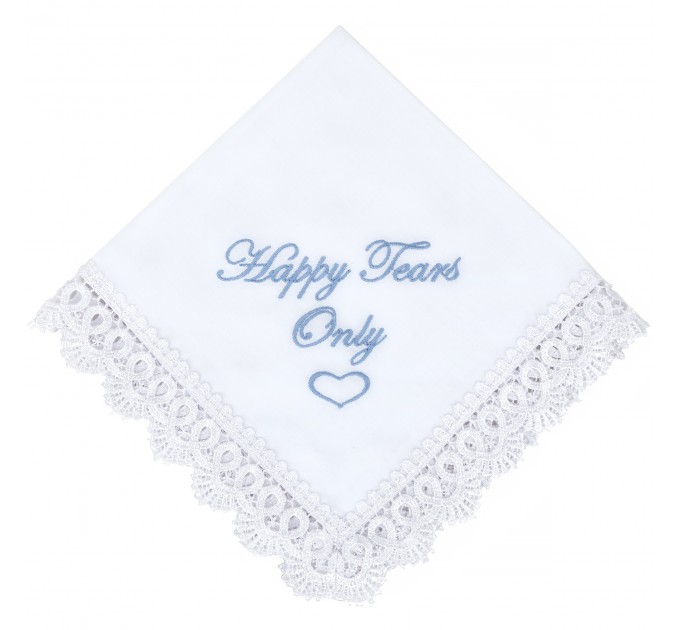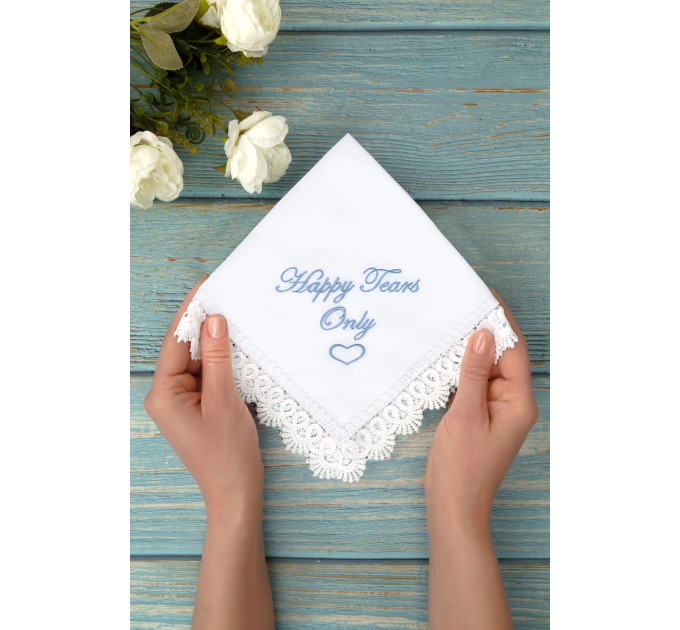 Description
Celebrate the sentimental moments of your wedding day with our "Happy Tears Only" cotton handkerchief. This beautifully crafted handkerchief is the perfect
to capture the heartfelt emotions and happy tears shared during your special day.

Product Details:
Material: Our handkerchief is made from soft and durable cotton fabric, providing a gentle touch against the skin.
Design: Delicately embroidered with the words "Happy Tears Only" in an elegant script font, this handkerchief serves as a loving reminder of the joyful and emotional moments shared with your loved ones on your wedding day.
Personalization: Make this keepsake truly unique by adding custom embroidery. Include the names of the bride and groom, along with the wedding date, to create a heartfelt and personalized gift that your loved ones will treasure for years to come. (Note: Please provide the desired personalization details during checkout.)
Size: Our handkerchief measures approximately 13 x 13 inches, making it the ideal size to tuck into a pocket or clutch.
Whether you're giving this handkerchief as a gift to your parents, in-laws, or close friends, it is a thoughtful way to express gratitude and love. The Happy Tears Handkerchief is perfect for drying tears of joy, creating lasting memories, and becoming a cherished heirloom.

This handmade keepsake is carefully created with attention to detail and craftsmanship, ensuring that every stitch embodies the love and happiness of your special day.

Embrace the emotional moments and capture the essence of your wedding day with our "Happy Tears Only" cotton handkerchief. Order now and let your loved ones know just how much they mean to you on this joyous occasion..

♥ SIZE • 14 x 14 – 37 cm x 37 cm
♥ MATERIALS • 100% Cotton – Batista
♥ TEXT is embroidered NOT printed
♥ Embroidered message: "Happy Tears Only"
♥ For more Customizing options, please contact us.

Thank you so much!